What's on at Cinemac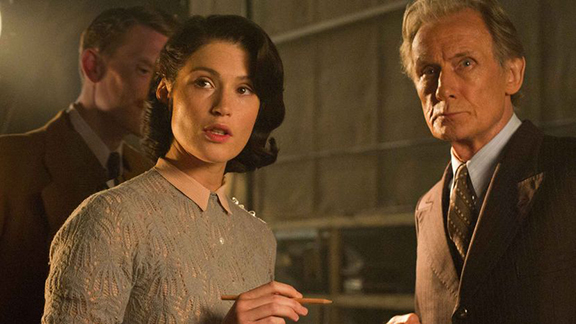 Cinemac
Old Sunday School, Roe Street
, Macclesfield SK11 6UT
Recorded Information: 01625 423535
Enquiries: 07871 422937
Monday 15 May to Thursday 1 June
Monday 15 May
Alien: Covenant (15) 5.15, 8.00
Tuesday 16 May
Alien: Covenant (15) 5.15, 8.00
Wednesday 17 May
Alien: Covenant (15) 5.15, 8.00
Thursday 18 May
Alien: Covenant (15) 4.00
National Theatre Live: Who's Afraid of Virginia Woolf? 7.00
Friday 19 May
Their Finest (12A) 5.15

Alien: Covenant (15) 8.00
Saturday 20 May
Guardians of the Galaxy Vol. 2 (12A) 2.15

Their Finest (12A) 5.15
Alien: Covenant (15) 8.00
Sunday 21 May
Guardians of the Galaxy Vol. 2 (12A) 2.15
Their Finest (12A) 5.15
Alien: Covenant (15) 8.00
Monday 22 May
Their Finest (12A) 5.15
Alien: Covenant (15) 8.00
Tuesday 23 May
Their Finest (12A) 5.15
Alien: Covenant (15) 8.00
Wednesday 24 May
Their Finest (12A) 5.15
Alien: Covenant (15) 8.00
Thursday 25 May
Their Finest (12A) 5.15
Alien: Covenant (15) 8.00
Friday 26 May
Pirates of the Caribbean: Salazar's Revenge (12A) 5.00, 8.00
Saturday 27 May
Pirates of the Caribbean: Salazar's Revenge (12A) 2.00, 5.00, 8.00
Sunday 28 May
Pirates of the Caribbean: Salazar's Revenge (12A) 2.00, 5.00, 8.00
Monday 29 May
Pirates of the Caribbean: Salazar's Revenge (12A) 2.00, 5.00, 8.00
Tuesday 30 May
Pirates of the Caribbean: Salazar's Revenge (12A) 5.00, 8.00
Wednesday 31 May
Pirates of the Caribbean: Salazar's Revenge (12A) 5.00, 8.00
Thursday 1 June
Pirates of the Caribbean: Salazar's Revenge (12A) 5.00, 8.00
Coming Soon
Wonder Woman

Despicable Me 3

Churchill

Spider-Man: Homecoming

War of the Planet of the Apes

Dunkirk
Forthcoming Live Events by Satellite
Royal Ballet Live: The Dream
National Theatre Live: Peter Pan
National Theatre Live: Salome
National Theatre Live: Angels in America – Part One
National Theatre Live: Angels in America – Part Two
National Theatre Live: Yerma
Royal Opera season 2017-2018: The Magic Flute
Royal Ballet season 2017-2018: Alice's Adventures in Wonderland
Bookings for films can be made at www.cinemac.org.uk following the movietickets link in our "advance bookings" section.
 Tickets are not allocated to specific seats.
Bookings for live events by satellite can be made by clicking on the event's photograph on our home page, cinemac.org.uk. Tickets are allocated to specific seats and can be chosen using the seating plan provided when following the 'book now' link.