Buxton Opera House – Sleeping Beauty chorus auditions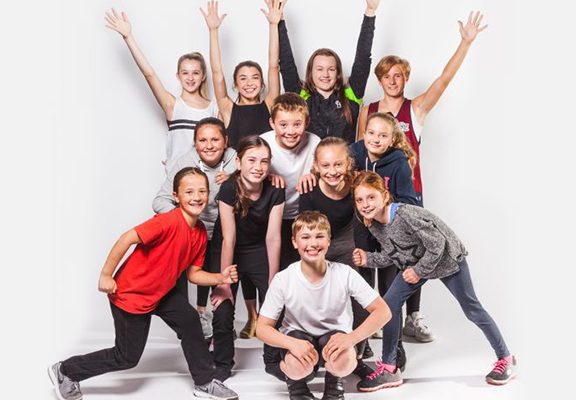 With juvenile chorus auditions planned for 11 June, the team behind Buxton Opera House's highly acclaimed Christmas pantomimes has announced the name of the choreographer who will create the dance numbers for the theatre's 2017 production of Sleeping Beauty.
Experienced choreographer Lily Howkins replaces Sally Brooks, who has left the company after five years to pursue a career in teaching. Earlier this year Lily won acclaim in the national press for her work on Stiles and Drewe's family musical 'Honk!' at London's Union Theatre. Other work includes The Tinderbox at the Charing Cross Theatre, The Blues Brothers Xmas Special at the Arts Theatre and a music video for the Guillemots.  She has also choreographed three pantomimes for the Greenwich Theatre.
She is holding auditions for the juvenile chorus on Sunday 11 June at the Pavilion Arts Centre in Buxton, and as usual it is expected that they will attract young hopefuls from throughout the region.  In previous years dancers from Chesterfield, Leek, New Mills, Macclesfield, Manchester and Stockport have appeared at the town's stunning Grade II * listed theatre.
Lily Howkins will be looking for 20 juvenile dancers aged between 9 and 15 with strong technical ability. Those selected will need permission to miss some days of school. The commitment includes the weekend of 6 -8  October followed by intensive rehearsals between 13 Nov- 8 Dec.  Two teams of ten children will then share performances between 9 and 31 December.
All dancers must be over 4' 8" (1.422m) in height and we regret that children who will be 16 on or before 31ST December 2017 will not be eligible.
Applicants can download a form from the Buxton Opera House website; or telephone the Theatre Secretary Pat Russell on 01298 72050. For any questions about the audition process, parents should contact CTP Pantomimes on 01963 362937.