Queen of the Night Celebrated at Opera House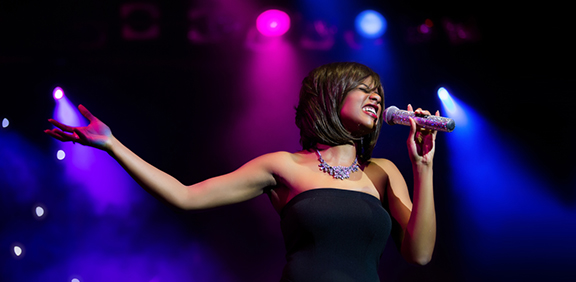 A stunning celebration of the music and life of one of the greatest singers of our time is on its way to Buxton (Sun 28 May). Whitney Queen of the Night is an award-winning show that offers a line-up of exceptional musicians and artistes. Relive the powerhouse and breath-taking vocal performance of Whitney and her legacy of hit after hit!
Taking us on a magical rollercoaster ride through three decades of her classic repertoire – I Wanna Dance With Somebody, One Moment In Time, I'm Every Woman, My Love is Your Love, So Emotional Baby, Run to You, Saving All My Love, I will Always Love You and many more – the event is a beautiful reminder of one of the most highly awarded female artiste in the world!
Whitney's music touched most of us at some time in our lives.  Celebrate her life and get ready for the greatest Queen of the Night!
Tickets for Whitney Queen of the Night cost £22 to £24 and discounts are available. For more information and to buy tickets call the box office on 01298 72190 or buy online www.buxtonoperahouse.org.uk