Smoking ban hits 10-year landmark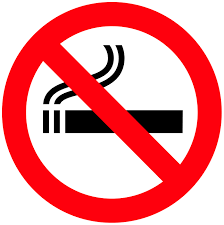 The number of smokers in Cheshire East has dropped by more than 40 per cent since the ban on smoking in enclosed public places was introduced ten years ago this month.
Prior to the ban, around 23% of Cheshire East residents smoked – the current rate is just over 13% – the North West average is 17%.
Smoking levels vary across Cheshire East, with 21% of over 15's smoking in Crewe compared with just 11.5% in the Alderley Edge, Chelford, Handforth and Wilmslow areas. The smoking rate is also higher among residents in manual or 'routine' jobs.
Smoking is still the single greatest cause of preventable death in the UK – and it is the case that half of smokers will die prematurely.
Every year, around 96,000 people in the UK die from diseases caused by smoking. Smoking accounts for more than one third of respiratory deaths, more than a quarter of cancer deaths and about one seventh of cardiovascular disease deaths.
A total of 1,660 deaths were related to smoking in Cheshire East during 2012-14, while 443 mothers smoked at the time of pregnancy in the borough in 2015/16 and 4.5% of people aged 15 smoked in 2016.
Fiona Reynolds, director of public health for Cheshire East Council, said, "We would encourage anyone who smokes to access the One You Cheshire East stop smoking service. Smokers are far more likely to successfully quit with the help of a trained advisor, and health benefits can be seen quickly after stopping."
In order to speak to someone at One You Cheshire East about quitting smoking, phone 0800 085 8818, or visit the One You website at: www.oneyoucheshireeast.org
All you have to do to qualify is to live in the borough and be over the age of 12.