Macc Laughs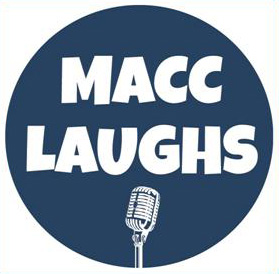 A whirlwind of acclaimed comedians join us July 20th at The Button Warehouse! We're excited to present two (two!) Edinburgh previews: Soixante Mirth by Charmian Hughes is about what happens when you meet your younger self again, and Cheekykita: Somewhere in the Ether is is a one-woman tour de force comedy show presented in Cheekykita's trademark down-to-earth style.
AND they will be joined by fantastic and funny stand-up guests, John Porter and Simon Lomas.
Don't miss this night! Bring your own booze and funny bones down to support local comedians at the historic mill on Stanley Street, where atmospheric cafe The Button Warehouse hosts this diverse night of mirth!
Tickets tend to go quickly so do act soon. Pre-purchase in person for £7.50, by calling 01625 433093, or by visiting http://www.thebuttonwarehouse.co.uk/events/ (+ 50p processing fee).
Tickets will also be available on the door for £8.50. BYOB corkage fee is £3 per person. Seating is not assigned. Doors open at 19:30pm.
Follow us @MaccLaughs and facebook.com/macclaughs/