Funding boost for Macclesfield Museums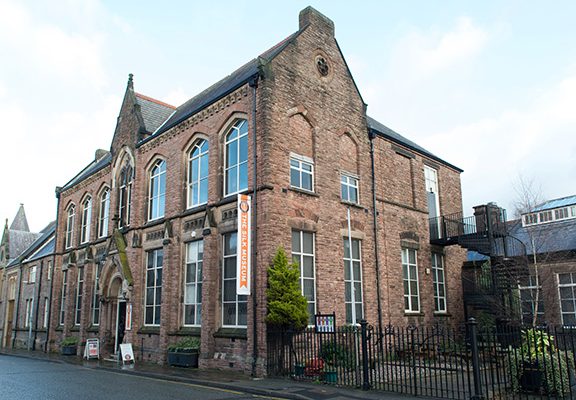 Macclesfield Museums have secured £77,000 from the Esmée Fairbairn Collections Fund for the 'Silk and the Jacquard Legacy' project. This includes a financial contribution from Macclesfield Town Council which enabled the Trust to access the funds. Esmée Fairbairn is an independent grantmaking foundation which aims to improve the quality of life for people and communities throughout the UK. The Collections Fund is run by the Museums Association and funds projects which develop collections to achieve social impact.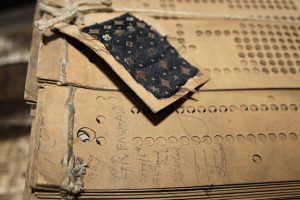 The funding will support the museums to work with varied audiences to explore how Macclesfield's heritage of creativity and making remains relevant today and provide science and technology based learning opportunities. This will include work around digital coding, design and printing, using Jacquard weaving as inspiration and examining how it influences digital design and production today.
Competition for funding was fierce, with only 6 museums being awarded grants across the UK, and Macclesfield Museums being the only successful applicant in the North West.
Over the past 3 years the Macclesfield Silk Heritage Trust, which manages Macclesfield's Museums, has developed a number of innovative and imaginative projects to improve access to its collections and use them in new and creative ways. The Trust cares for nationally-important collections from the heart of historic British silk making, including Paradise Mill which houses the only working Jacquard silk hand looms in the country in their original location. This project will focus on some of the treasures, including a unique archive of 1000 pattern books, Jacquard cards and looms, paper patterns and print blocks. A Project Officer will research, digitally document, redisplay and interpret Jacquard and block printing collections, working with the community and volunteers to support this, including young people as co-curators.
This investment will be a stepping stone to further major grant applications which will see the Trust fulfil its Manifesto 'to celebrate the richness of the town's heritage and cultivate its wealth: its wealth of community, of generosity, of talent, enterprise and industry'.
Macclesfield Museum Director Sue Hughes said, "We are really pleased to have secured a grant in such a competitive field and are looking forward to working with the local community and our partners to explore how Jacquard technology is still relevant in today's digital age."
David Rutley MP, Member of Parliament for Macclesfield said, "Macclesfield has a great heritage, and I know how hard the Silk Heritage Trust works to promote the town's rich history. It is good news that this grant will allow the Trust to undertake vital work researching and documenting its important Jacquard and block printing collection. I am particularly pleased that this new funding will also help young people learn about Macclesfield's unique silk heritage."