Police seek man who dumped deer remains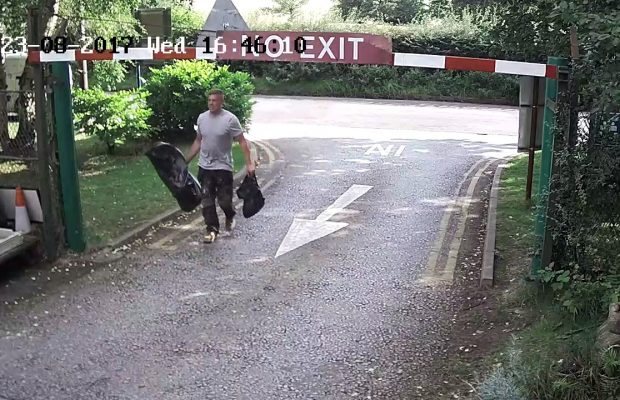 Police in Macclesfield have released a CCTV image of a man they would like to speak to in connection with the dumping of a deer carcass at a tip in Poynton.
At 4.46pm on 23 August a man was seen to dump two black bin bags in the non-recyclable skip at the premises in Anson Road. On closer inspection, staff at the tip discovered a severed deer's head complete with antlers and half a rib cage down to the bone. The smaller bag contained guts, intestines and a heart.
PC Richard Walker said:  "The antlers broke through the plastic giving the game away that this was not your above board tip trip."
"It is well known criminal gangs often travel county to county and the length and breadth of the country looking for deer to poach. These gangs are pretty ruthless and are often engaged in other serious criminal activities."
"Venison is an expensive meat, but if you are thinking you can get a bargain by buying it in unusual circumstances, you are not only purchasing  illegal, unregulated meat from an unlicensed trader but you are putting yourself and your family's health at risk – the meat could be contaminated."
"They don't care which deer they kill.  It could be a stag or master bull – they're not bothered as long as they come away with something at the end of the night. If stags or master bulls are killed then obviously there are serious repercussions for future breeding in the herd. We need the public to be our eyes and ears and report anything suspicious to the police."
Anyone who can identify the man in the CCTV image or if they have any information that will help police with their investigation should contact PC Richard Walker (Rural & Wildlife Crime Officer) at Macclesfield Local Policing Unit on 101.
Alternatively information can be given anonymously by contacting Crimestoppers on 0800 555 111.