A day to remember at Quarry Bank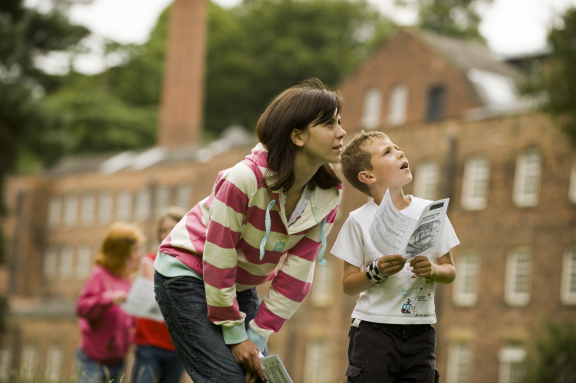 One of Britain's most historically important sites is to open for free as part of a festival celebrating history and culture.
Quarry Bank will be taking part in Heritage Open Day on Saturday, September 9, when visitors will be able to explore the mill, Apprentice House, stunning gardens and Styal estate for free.
"Our role as the National Trust is to preserve Quarry Bank for ever, for everyone," said General Manager Eleanor Underhill.
"Heritage Open Day is a great opportunity for everyone to learn more about this special place and the rich history Quarry Bank has to offer."
Heritage Open Days are England's largest festival of history and culture, bringing together more than 2,500 organisations, 5,000 events and 40,000 volunteers.
Every year more than 200,000 visitors discover how a complete industrial community lived at Quarry Bank in the 1800s when the mill was energised by what is now Europe's most powerful working waterwheel.
Today the wheel still turns and the clattering of machinery inside the mill is an extraordinary sound.
Visitors can learn about the pauper children who worked as apprentices in the mill, and find out about their working and home lives.
Also ready to be explored are the stunning gardens and the newly-restored curvilinear glasshouse.
A short stroll away is Styal village, which was built by the Greg family to house their mill workers and is still a thriving community.
Walkers can head for the ancient woods and wander along the river Bollin.
"Hopefully as many people as possible will take this opportunity to visit and discover more about this amazing place," said Eleanor.