Chance of a lifetime for young performers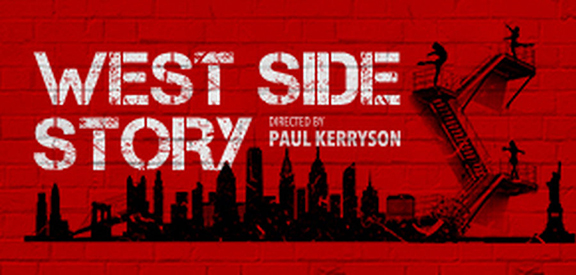 Ambitions to star in a world famous musical?  Then Buxton Opera House are offering the opportunity.
Buxton Opera House is throwing the doors open to young performers between the ages of 16 – 28 to take part in this unique opportunity. This production of the hugely popular musical, West Side Story is directed by our very own Executive Director, Paul Kerryson. Fresh from his successful tour of the international hit musical 'Hairspray', Paul is setting his directorial sights firmly on the Buxton community. Talking about West Side Story Paul said:
"I am thrilled to be directing West Side Story at the famous Buxton Opera House. We are looking for talented young people to take part in this new production. If you think you've got what it takes to succeed at the auditions, simply register on line at the Buxton Opera House website. You will need to confidently show off your vocal range with a brief song of your choice. If you succeed at the auditions you will be guaranteed of a most fantastic experience – good luck!"
We are looking for a dynamic cast to be part of this very special new production of the classic musical West Side Story. Working alongside a professional production team, you will be bringing one of the most famous love stories of all time to life. With thrilling music by Leonard Bernstein and wonderful lyrics by Stephen Sondheim, West Side Story is based on the Shakespearean classic Romeo and Juliet and sees the street gangs of New York clash in this breath taking musical packed with hit songs and high energy dance. The musical is also celebrating its amazing 60th anniversary.
If you would like to audition for any of the roles in West Side Story, please register for auditions on the Buxton Opera House website at: https://buxtonoperahouse.org.uk/west-side-story-auditions  by no later than 2 October.  Auditions will be held on 5 October (5-8pm) and 8 October (1-4pm).
West Side Story will be at Buxton Opera House 21-25 February 2018. Check the website for further details of this exciting production.
Q & A session with Executive Director, Paul Kerryson
Tell us a little bit about the West Side Story.
West Side Story premiered in 1957 and is considered by many to be the most exciting musical ever written. It has the most dynamic music by Leonard Bernstein and exhilarating lyrics by Stephen Sondheim. Every song has become a much loved hit and includes 'Tonight',  'America', 'Maria', 'I Feel Pretty', 'Somewhere' and many more.  It is the perfect choice for the Buxton Opera House to be celebrating the 60th anniversary of West Side Story with a new production.
How has the project come about?  
It is important to the Opera House to be nurturing local talent as part of our learning and participation programme supported by our own professional expertise.
Why West Side Story?
This is one of the most popular musicals of all time and a great vehicle for a young company of talented dancers and singers from all backgrounds and nationalities. The music is thrilling and will be played by a top class orchestra. It will be a perfect musical for me to direct following my forthcoming production of Hairspray which arrives at the Opera House this October
What do you hope that this will bring to the community?
There is a lot of talent in the High Peak, and surrounding areas and this will be a brilliant experience for those who successfully audition. It could open doors for those wishing to make a career in the performing arts, but will also provide opportunities for those interested in other aspects of theatre making such as customer service and design.
What kind of cast are you looking for?
Some young people will excel at singing, and some will excel at dancing or acting. Some will have the famous 'triple threat' and excel at all three, but West Side Story provides opportunities for any of these talents. The applicants will also need to have a good audition technique because, just like the X factor, a good audition is vital for getting the role!
How do you see this moving forward in the future, is this a start of an annual event?
It would be great to do a musical like this every year, but to also extend productions into drama and dance to cater for all talents and interests.
How will the cast be supported by a professional production team?
The creative team, including myself will bring a professional expertise to the production. There will also be a spectacular new set, lighting design and costumes to ensure a truly memorable production and which will create a professional working atmosphere for the cast.
How do people get involved?
You must be aged between 16-29 years and register on line via the Buxton Opera House website where you will be asked to fill in an application form and to receive information including where the auditions will be held etc.
When are auditions?
There are auditions on 5 and 8 October 2017 for those who register. You must register by the 2 October. For more information see our website https://buxtonoperahouse.org.uk/west-side-story-auditions
What can people who have never attended an audition before expect on the day?
All people attending the audition will be expected to confidently sing a song that shows off their vocal range, and then they may be asked to attend a dance audition with other people. Those that will be considered for leading roles may be asked to read a section of the script.
What is your advice for anyone with audition nerves?
Even the most long standing and famous artists can get nervous at auditions- it is very natural.  The best thing to do is make sure you are well prepared, get yourself into the confident zone and approach everything with a view that everything is a good learning and life experience whether you are successful in this particular audition or not. If you are not suitable for a role in West Side Story there are always other opportunities in the future and other ways of being involved with the process of putting on a production.
How often will rehearsals be?
West Side Story will rehearse most weekends (some Saturday mornings and Sunday afternoons) through November 2017 with some Saturday mornings and Tuesday evenings in early December 2017 and January 2018. In the run up to the performances in February, rehearsals will naturally become more frequent and intensive.
Are there any restrictions on who can get involved?
For West Side Story you will need to be 16-29 years old.
When will the show be on?
The dress rehearsals are on 19- 20 February 2018 with performances from  21- 25 February 2018.