Christ Church springs to life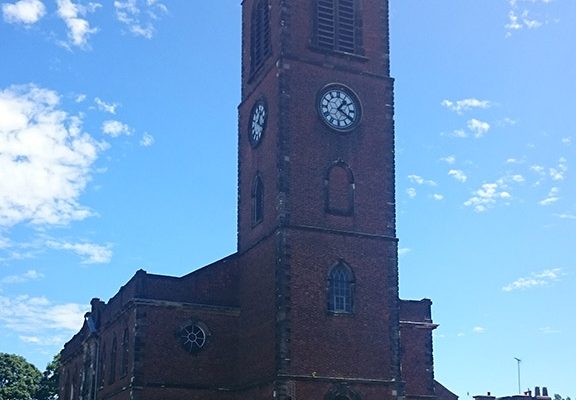 Local landmark Christ Church, on Bridge Street, in Macclesfield, will re-open to visitors on Sunday 30th April between 11.00am and 4.00pm.
Entry to the church is free.
The building closed for regular worship in 1985 and is in the ownership of The Churches Conservation Trust, the national charity saving historic churches at risk. The Trust has over 350 churches in its care.
Over the years Christ Church has been opened to the public on a regular basis by The Christ Church Trust. The Roe-naissance Group was established in 2012 to promote events and interest in the building and has recently entered into a formal partnership agreement with The Churches Conservation Trust. Together they are working to identify a new use and a secure future for Christ Church.
If you want to look inside and perhaps become a supporter of the group please drop in on Sunday 30th April, or on one of our other opening days which will be regularly publicised.
If you would like to know more please contact:-
The Churches Conservation Trust
https://www.visitchurches.org.uk/north@thecct.org.uk tel. 0113 2441689
The Roe-naissance Project
theroenaissanceproject@gmail.com
tel. 07967 585 335.