Christ Church open weekend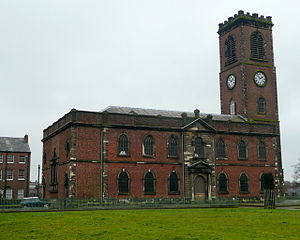 Visitors are welcome to explore the Georgian interior of Christ Church – with its sea of box pews and savour the timeless atmosphere. Opening hours 11am-4pm, Saturday 9th & Sunday 10th September.
There are also two special events:
Saturday 9th, 2-4pm: 50 year Reunion of a Turkish adventure by Christ Church's Youth Group (read more here).  Bishop John Hayden, the young curate who lead the trip in 1967 will be showing slides and memorabilia and hoping to meet old friends. Two other clergymen from Christ Church in late 60s and early 70s will also be there, Canon Brian Reeve and Robin Hazlehurst. All welcome to catch up, share memories – and ideas for the building's future.
Sunday 10th, 11-3pm:Animal Hunt. Bring the children (5+) for an animal hunt put together by artist Helen Wright. Find the images of lions and bees amongst the 18th century interior, create a print to take away and add the design to a collaborative artwork. All activities are free. More here
Christ Church was built in 1775 and is grade 2 star listed. It's just one of half a dozen heritage buildings in Macclesfield opening over the long weekend, find out more here.
The Roe-naissance Project aims to open Christ Church on a more regular basis.  To do this we need volunteers to get to know the building and become stewards.  Could you spare a few hours a month? Get in touch to find out more.