Superbike Factory riding south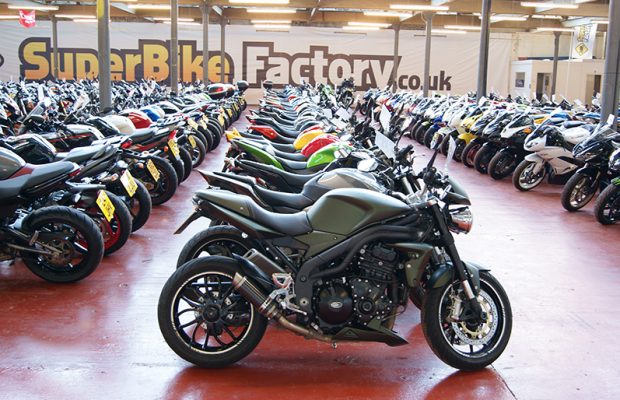 Macclesfield-based Superbike Factory is planning to expand their operation with a retail site in the south of the country – thanks to investment from Livingbridge.
The company, founded by Scott Behrens and James Watson in 2010, as a digital-first business combining retail and online sourcing has its physical showroom in Cottage Street.
The group's website attracts more than 50,000 online visitors each month and offers financing for its customers through its online loans business, which has relationships with more than 300 UK dealers.
Alongside Superbike's digital channels, its showroom displays more than 500 bikes and acts as a hub for the inspection of its bikes.
The company, which employs 89 staff, says that it has more than tripled sales in the last two years against the backdrop of a robust UK motorcycle market.
Livingbridge said its investment will support Superbike's plans to accelerate growth through the opening of a new site in the south, increased marketing initiatives, more opportunities for staff and providing new added value services for its customer base.
The transaction adds to Livingbridge's portfolio of online first businesses such as ticket aggregator Direct Ferries, online car rental platform Travel Jigsaw and online-only fast fashion retailer In The Style.
Scott Behrens, founder and managing director at Superbikes, said: "Livingbridge's experience in helping high-growth, digitally focused retailers become clear industry leaders made them the natural choice for us when we sought to take the business up a gear. We have built a strong and scalable business and Livingbridge is the ideal partner for the next stage of our journey."
Nick Holder, investment director at Livingbridge, said: "Superbike is a compelling investment opportunity for Livingbridge. Scott and the team have built a disruptive, digital-first retailer in a traditional market, which is winning because it is delivering the service that buyers and sellers of used motorbikes want. We are excited to be investing in the business and working with Scott and his team to take Superbike to the next level."