There's no place like Macclesfield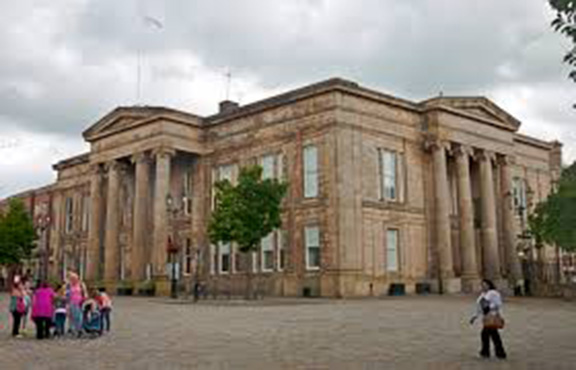 Cheshire East Council have launched a six week consultation on their draft document 'There's no Place like Macclesfield – A 5 year Vision, Strategy and Action Plan for the revitalisation of Macclesfield'.
The draft document, which looks beyond existing projects already being progressed for a cinema, new restaurants and public realm enhancements, will look to encourage the future prosperity of the town centre. Comments made on the proposals, within the consultation period, will help to inform the final vision document.
The consultation will run from Wednesday, 4 October, until 15 November 2017.
See draft document and the consultation questionnaire
Councillor Ainsley Arnold, cabinet member for housing and planning, said: "I fully support the principle of setting out our continued commitment to the revitalisation of Macclesfield town centre over the next five years.
"I look forward to seeing the draft strategy document developed into a firm plan and now is the time for people to have their say.
"Collaboration with a number of both public and private sector partners is key. There are a number of organisations looking to deliver projects, which will breathe new life into the town centre. Research shows we will be more effective if we work together to an agreed plan.
"I would urge people to be involved in the consultation, so we can finalise the details and look to adopt the strategy in 2018."
More information about the consultation, can be found at Macclesfield library, Macclesfield Town Hall, Westfields in Sandbach or on the Cheshire East Council website.